Patrick and Amber Tyrrell are proud to be your hosts and the owners of Valley Views Glamping. Patrick grew up on a farm in the Eastern Cape of South Africa. Amber grew up on a farm just down the road from Valley Views, right here in the Waitaki Valley.
The two met during their overseas adventures while working on a Moshav in the desert in Israel. After further travels, they married and settled in New Zealand.
Down to earth and sharing the view, glamping style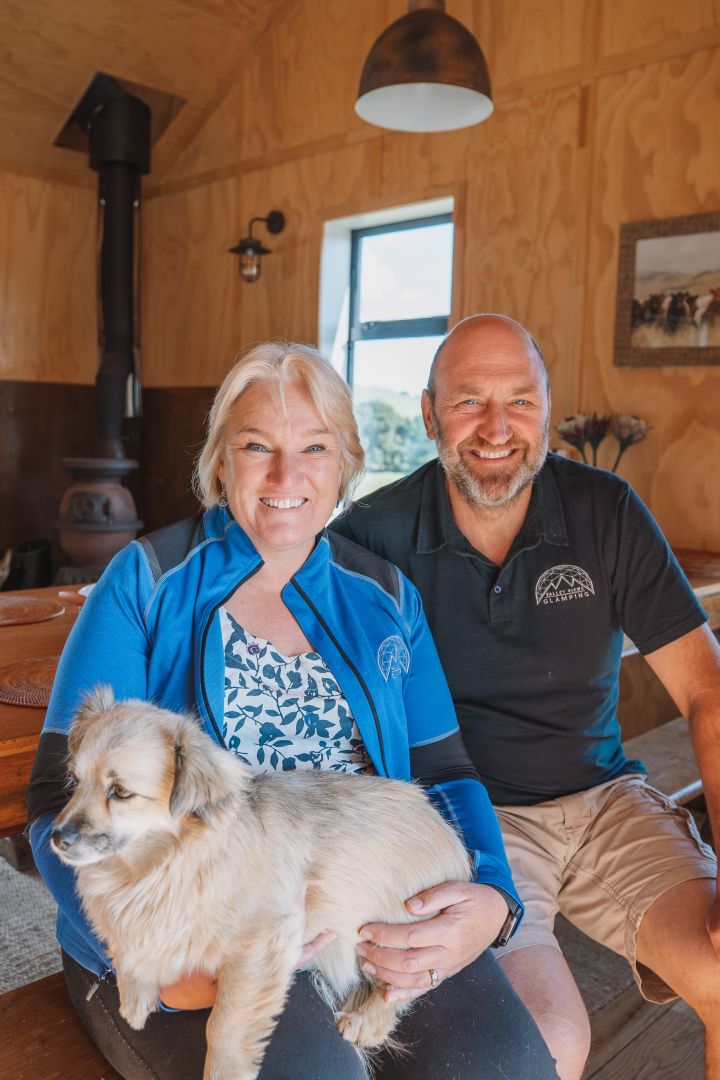 How Valley Views Glamping Was Conceived
One of the most commonly asked questions has been what it was that inspired us to begin our unique venture. Many years ago we stayed in a safari tent as a family on a beautiful game reserve in South Africa, and later, when we purchased our property in the Waitaki Valley, we knew that someday we would invite others to experience the beauty of our environs by establishing what we have now - Valley Views Glamping.
Environmentally Conscious
Amber and Patrick have endeavoured to make as little impact on the environment as possible by choosing sustainable materials and eco-products wherever they can. Just one of the ways they show their dedication to the environment is by turning the septic tank into a worm farm! and recycle all that can be recycled.